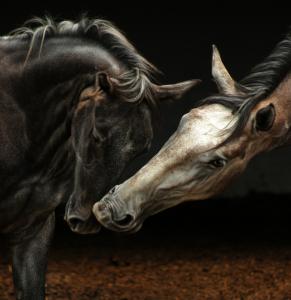 FOR IMMEDIATE RELEASE:

PHOTOGRAPHY MASTERS CUP HONORS PHOTOGRAPHER ANGELIKA CIESNIARSKA FROM POLAND/UK


On may 2009 - Non-Professional photographer Angelika Ciesniarska of United Kingdom was presented with the 3rd Annual Photography Masters Cup 3rd Place - Honor of Distinction Award in the category of Wildlife at a prestigious live online Winners and Nomination Ceremony presented by International Color Awards to recognize excellence in color photography.

Thousands of images were received from ninety-two countries. The nominated photographers were selected by a who's who Judging Panel from the international photography community,including Christie's (New York), National Geographic (Washington) and Fox Broadcasting Company (Los Angeles). The Panel reviewed the images online over an eight week period and Angelika's "The Friendship," an exceptional image entered in the Wildlife category, received a high percentage of votes overall.

"The Masters...